Point72's Marc Desmidt Presents Keynote at LSE AIC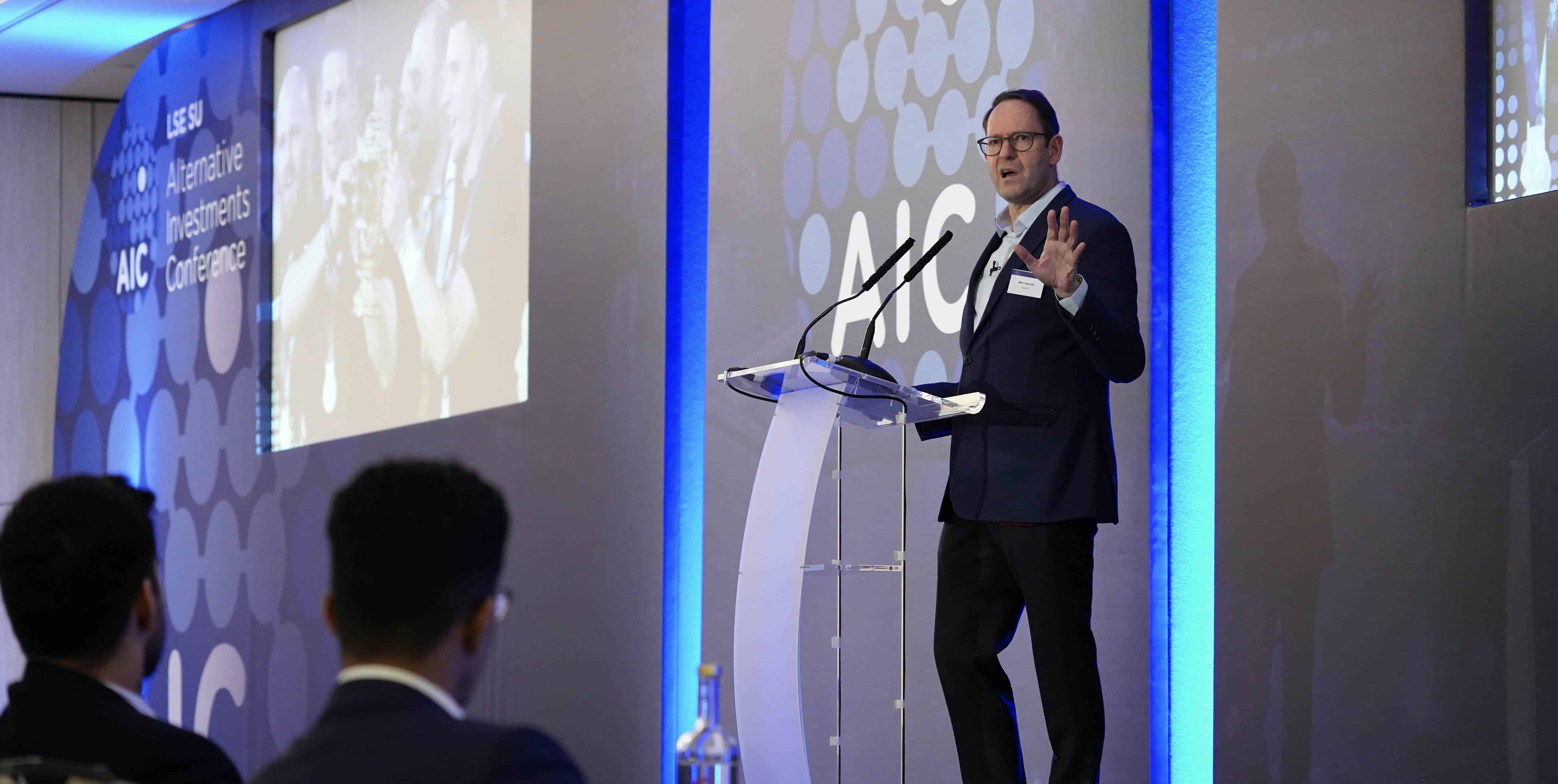 Point72's Marc Desmidt, the CEO of the Firm's International unit, told 300 of the world's leading finance students at the London School of Economics Alternative Investments Conference that only firms and people who can attract outstanding talent to work there can succeed in an increasingly competitive landscape.
Desmidt, the Firm's fourth senior executive to deliver a keynote address to the LSE AIC students since 2015, said, "We always are looking for talent – for people who look at the world differently."
And he said, many people misunderstand this fundamental nature of the hedge fund business.
"People think this is an asset gathering business. They're wrong," Desmidt said. "It's really a talent-gathering business and a talent-training business and a talent-retaining business.
"Gathering assets is no substitute for gathering alpha. Alpha reflects skill at growing returns. Asset gathering means you were slick salespeople. If you're doing things right and have the right talent in place to drive returns, then the product should speak for itself.
"And how do you grow alpha? Talent.
"We always are looking for talent – for people who look at the world differently.
"We want people who are restless, who are not satisfied with the status quo, who are always looking to learn new things and improve.
"We want people who remain committed to ethics, integrity, and compliance, who understand that compromising there isn't an option."
After Marc's speech, Point72 welcomed a small group of students to a breakfast, and held a London Insight Day for 30 students graduating in 2021 from universities that included Oxford, Cambridge, Warwick, LSE, UCL, and Trinity College Dublin.