Point72 Teams Pack Meals and Care Packages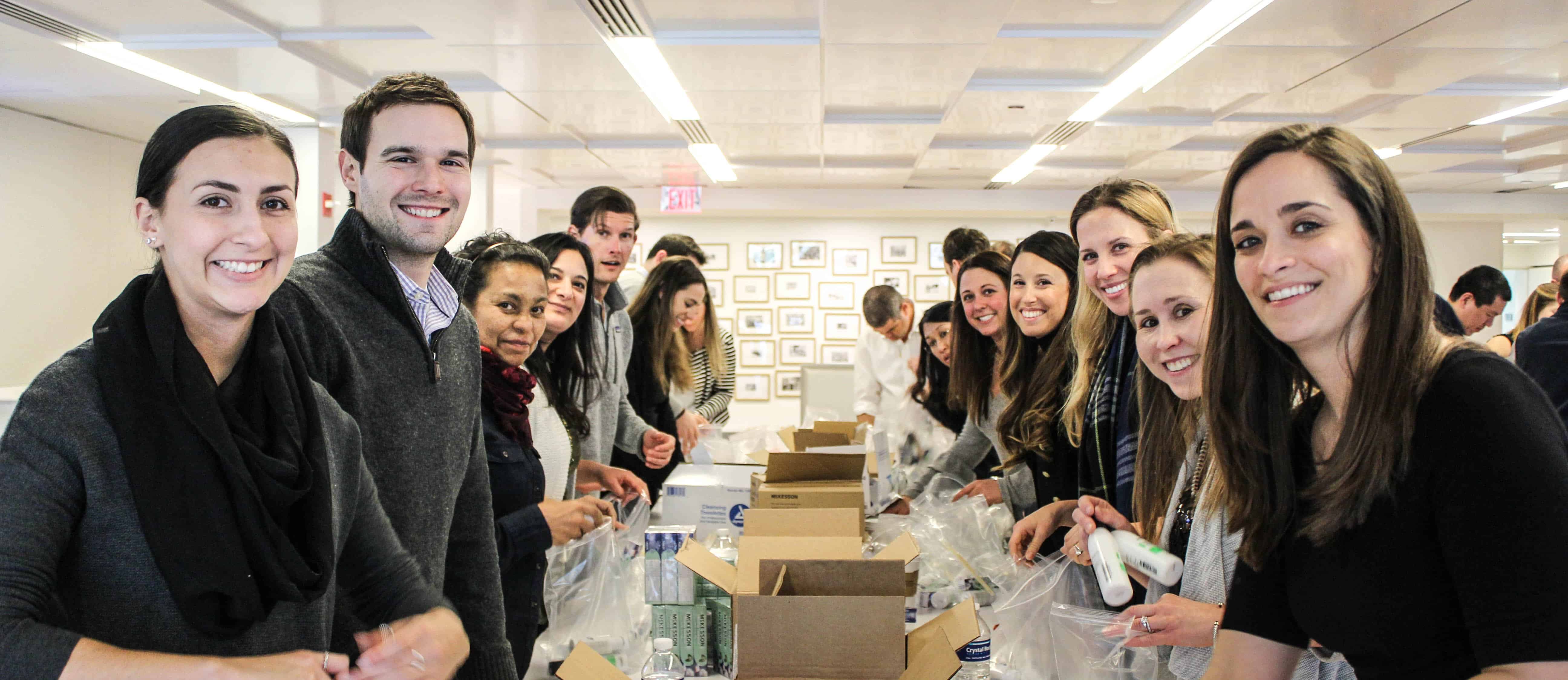 At Point72 we're lucky to have our Community Matters team who arranges charitable giving opportunities – and sometimes, brings them right to us. At two recent volunteer events, employees were able to have a big impact without leaving the office.
The cafeteria in our New York office was transformed into an assembly line where 43 employees packaged more than 10,000 dehydrated meals for Rise Against Hunger. As motivation, a gong sounded for every 1,000 meals they completed – but the best motivation was the knowledge that the meals were going to be shipped to school children in Swaziland.
Meanwhile, employees in our Stamford office did their part by putting together more than 1,500 hygiene kits for active duty military service members. The kits are distributed by Operation Gratitude, which sends 250,000+ individually addressed care packages each year to remind service members that someone at home is thinking about them.