Point72 Sponsors LSE AIC for Third Consecutive Year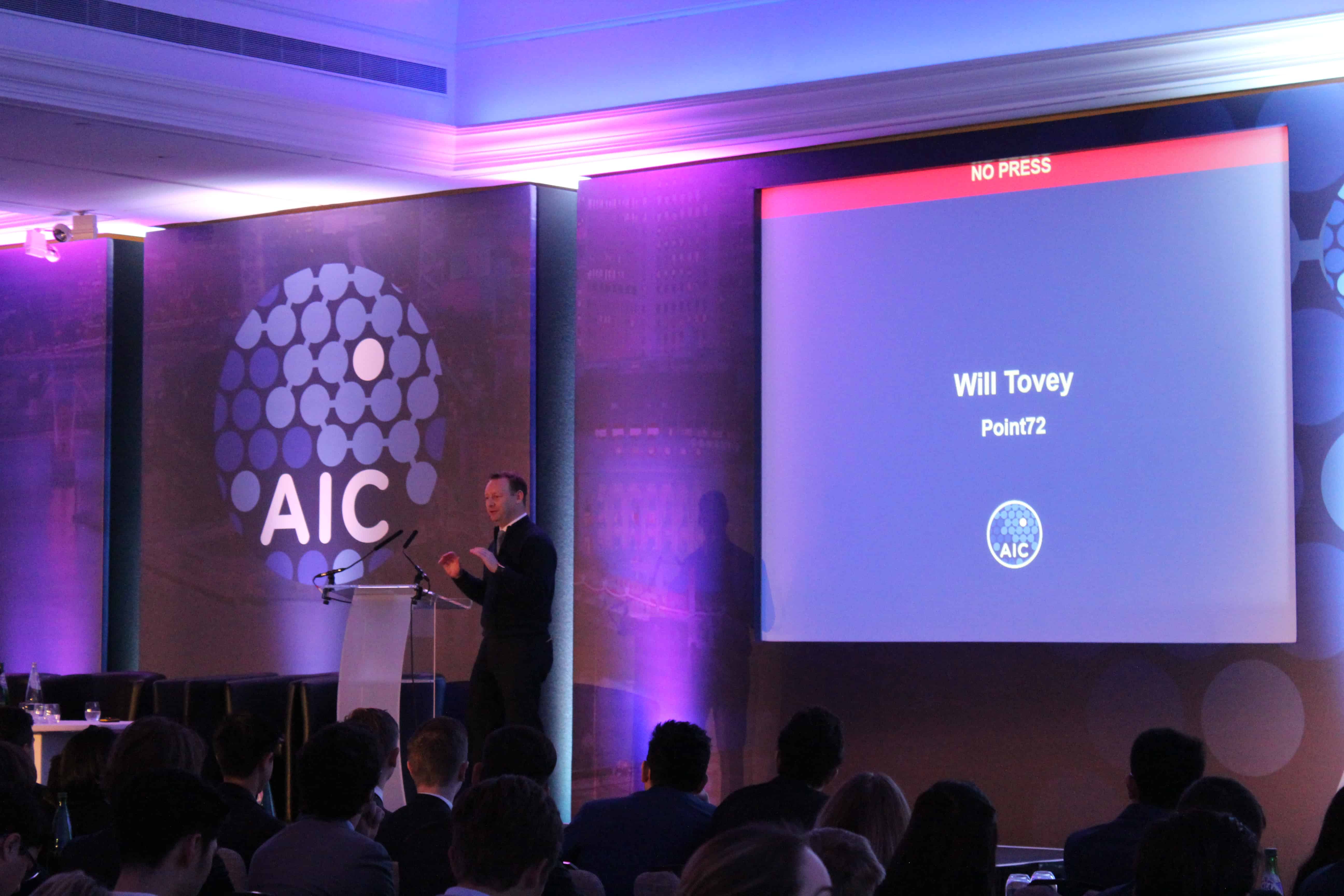 Point72's Head of London Will Tovey addressed 320 of Europe's top students at the London School of Economics Student Union Alternative Investments Conference (LSE AIC) and talked about how Point72 is inventing the future of finance by changing the way we source, train, and prepare the next great generation of investing talent.
"We recruit globally and we try to un-earth the people from all walks of life who can challenge convention. We also look for people who have not necessarily studied economics or business, have not captained the sports team but may be experts in maths or computer science, people who were Classics scholars. Why? Because they look at the world differently. They have different insights. They start their analyses from a different spot on the intellectual map and they go from there," Tovey explained to the group.
2018 marked the third consecutive year that Point72 was the platinum sponsor of the event, and the third year a senior Point72 executive has delivered a keynote at LSE AIC.
In past years Point72 President Doug Haynes and Chief Market Intelligence Officer Matthew Granade spoke to the students.
Tovey was introduced by Point72 Academy Class of 2018 member Lukas Bruekner, who told the students that he was inspired to apply to the Academy after hearing Doug Haynes speak two years ago.
Point72 Academy Director Jaimi Goodfriend also hosted two workshops at the conference, teaching conference attendees how to identify industry disruption and how to craft a stock pitch – two basic themes of the Point72 Academy curriculum.