Point72 Returns to the Grace Hopper Celebration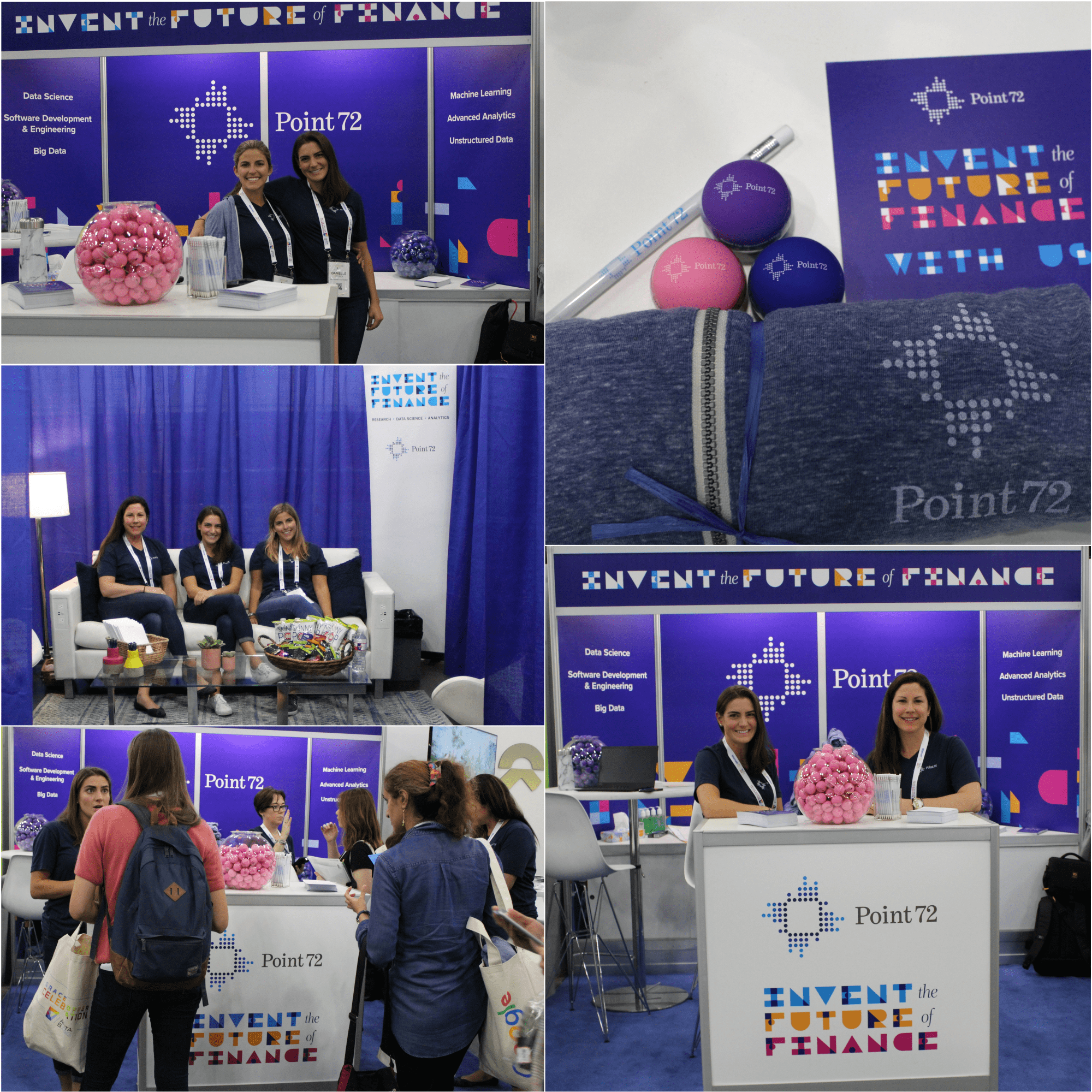 Point72 returned to the Grace Hopper Celebration (GHC) two months ago and we succeeded in our goal of meeting, attracting, and recruiting some of the world's most accomplished female data scientists and technologists.
Spread over three days, GHC offers a packed schedule of industry-leading keynote speakers and technology teach-ins, providing an unparalleled learning and development experience for female data scientists and technologists from around the world. We maximized our time at the conference and went toe-to-toe with the tech giants like Google and Facebook as we identified and recruited the top talent among the 20,000 attendees.
When the conference attendees arrived, 16 colleagues from Market Intelligence, Technology, and Recruiting greeted them at our booth, created especially for the event. Between our hard work in advance and the steady stream of the curious attendees attracted by the booth, we conducted more than 20 hours of interviews over GHC's three days.
The event was a terrific success for the Firm and for the people we met and recruited.