Point72 returns to Grace Hopper Celebration of Women in Computing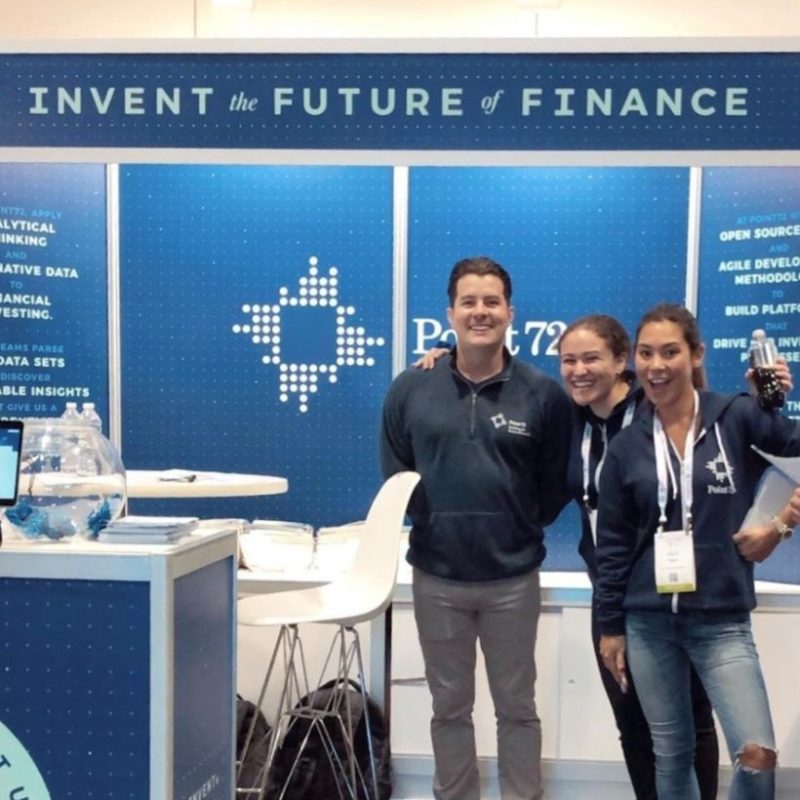 Point72 returned to the Grace Hopper Celebration of Women in Computing this month, executing on our Firm's mission to provide the best opportunities to the industry's brightest talent.
This was the 19th Grace Hopper Celebration (GHC) and our Firm's third consecutive appearance. With more than 20,000 people attending, GHC is the world's largest gathering of women technologists and data scientists. This year, Point72 sent 18 employees, including data scientists and data engineers from Market Intelligence, and analysts and software engineers from our Technology team
"Every year we work hard to find new ways to attract great individuals and move the needle for diversity and inclusion at our Firm," said Lilly Fried, Market Intelligence Recruiter. "I'm proud that our team has been able to grow our presence at GHC and be competitive for talent with some of the tech giants who have been there for years."
"Seeing all these female technologists congregating and sharing ideas and experiences isn't something that happens in many places," said Grace Hopper alum Malika Niazi, a Technology Analyst in our New Grad Technology Rotation Program. Malika interviewed with the Firm at GHC in 2018. "I also got to meet colleagues from Market Intelligence and Recruiting and see how different departments are working to make Point72 a more innovative place."
Market Intelligence generates proprietary research through traditional fundamental research combined with the latest in alternative data sources for use by our portfolio managers as they decide which companies in which to invest.
The Firm also recruited at the Richard Tapia Celebration of Diversity in Computing in September and has team members volunteering as mentors in this fall's Data Science 4 All program. Point72 Academy is also offering students from backgrounds traditionally underrepresented in finance the opportunity to apply for our Future of Finance Mentorship Series. This program pairs promising undergrads with current Point72 Academy Associates to receive mentorship, exposure to long/short equities, and career coaching from Point72 professionals.