Point72 recruits at the Richard Tapia Celebration of Diversity in Computing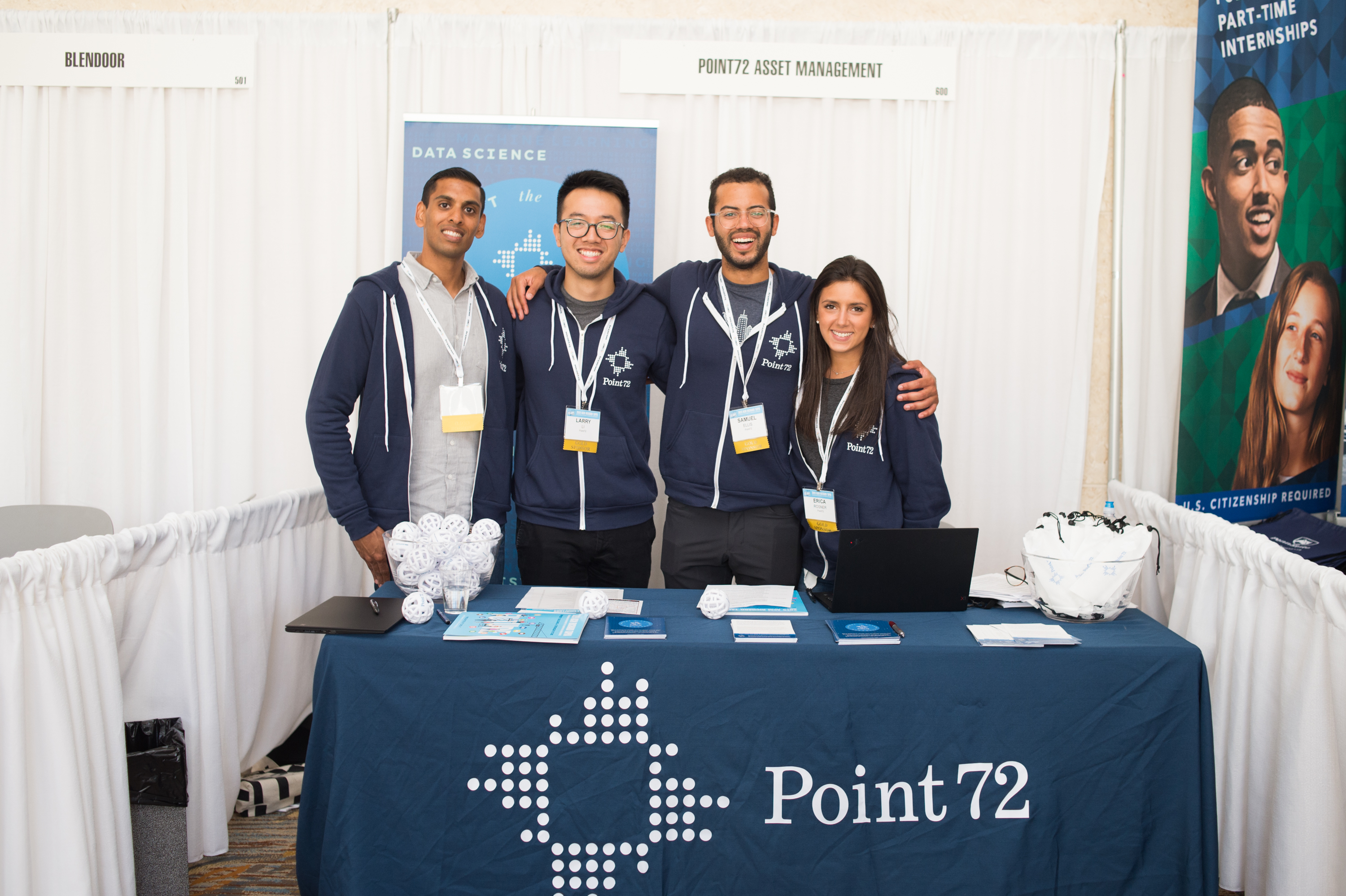 Looking to increase the diversity of our workforce, Point72's Market Intelligence team recently wrapped up their trip to the Richard Tapia Celebration of Diversity in Computing in San Diego, where we met with many of the more than 1,000 attendees drawn from more than 250 colleges and universities.
The Richard Tapia Celebration of Diversity in Computing encourages historically underrepresented groups to enter and succeed in computer and computational sciences, mathematics, and engineering.
"The Tapia Conference is a such a diverse community, not just of students, but people from academia and business all over the country," said Erica Rosner, a recruiter for our Market Intelligence team. "They come together to share their experience and wisdom and show how technology careers are for everyone. Being here gives us a chance to talk with people who might not show up in the ordinary recruiting channels."
Point72's Market Intelligence group conducts deep fundamental research and combines it with machine learning techniques, macro and sell-side research, and quantitative methodologies to give our investment teams new insights and products to generate alpha-producing ideas.
In addition to Point72's presence at the Tapia Conference and the Grace Hopper Celebration of Women in Computing, Point72 has team members volunteering as mentors in this fall's Data Science 4 All Women's Summit. Point72 Academy is also offering students from backgrounds traditionally underrepresented in finance the opportunity to apply for our Future of Finance Mentorship Series. This program pairs promising undergrads with current Point72 Academy Associates to receive mentorship, exposure to long/short equities, and career coaching from Point72 professionals.