Point72 partners with BLK Capital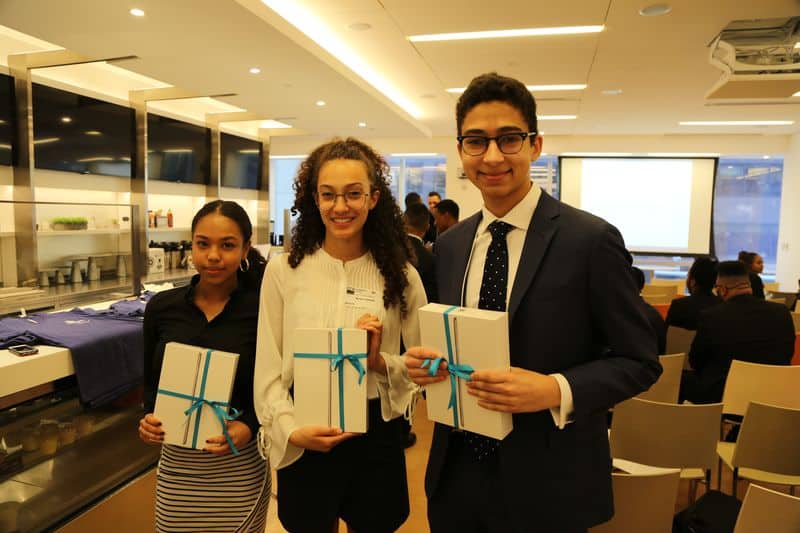 Team CynergisTek, consisting of two first years and one sophomore from Harvard, earned first place in the first BLK Capital 2018 National Stock Pitch Competition, presented by Point72 event last week.
Leopold Bottinger, Jalen Daniels, and Morgan Ogryzek earned interviews to the Point72 Academy by virtue of their victory.
"I'm a social science major, and I didn't really think that finance could have a creative path to it," said Ms. Daniels. "After this, I'm really motivated by finance."
BLK Capital Management (BLK), a wholly black-owned and student-run hedge fund, strives to recruit the top talent from students across participating schools and prepare them for a career in the financial services industry. In addition to cultivating its membership academically and professionally, BLK promotes community service through initiatives at each participating school to ensure that their members remain socially conscious.
Point72 is the Founding Sponsor for BLK's Stock Pitch Competition, which drew students from 17 of the nation's top colleges and universities and was hosted in Point72's New York office. 33 students on nine teams competed in the Stock Pitch, part of a day-long introduction to Point72.
"We established our relationship with BLK earlier this year because we are impressed by the high caliber of students who participate in this program," Jonathan Jones, Head of Investment Talent Development at Point72 said. "We now have a seven-year exclusive lead sponsorship with BLK and we believe our relationship with BLK will yield a new source of talented future investors for our Academy program, and increase the diversity of perspectives and backgrounds at our Firm."
"Point72 is one of the early movers on the buy side on moving to increase diversity in its ranks," said Angel Onuoha, a Harvard University sophomore and co-founder and CEO of BLK. "Point72 is taking the initiative and we appreciate its support for us."
Bloomberg recently wrote about BLK's mission and Point72's sponsorship of the group.