Point72 Moves into New Hong Kong Office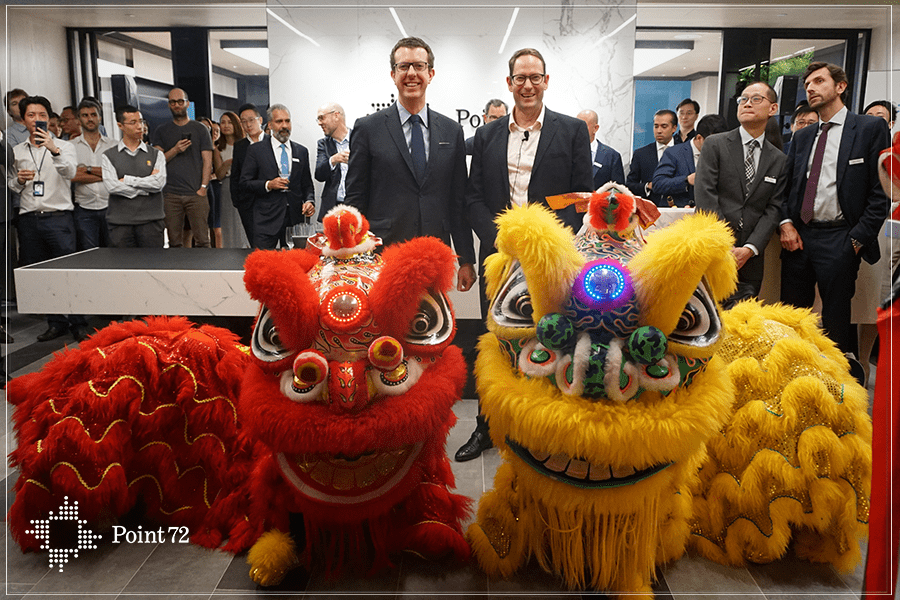 Point72's international business celebrated the opening of a newer and larger office in Hong Kong earlier this month.
We moved into two new floors in Chater House in Central Hong Kong, more than doubling the available square footage for our employees and increasing the amenities available to them, including more natural light and sit/stand desks across the board. It is also the first office to be WELL certified.
The number of people working in the Hong Kong office – our oldest in the region – has increased from around 10 when the facility opened in 2006 to nearly 100 today, reflecting our commitment to building the Asia business.
"Right after I joined the Firm in early 2016," said Marc Desmidt, Point72's CEO of International, "Steve challenged me to push the boundaries of our physical office space in all of our International offices. This was a challenge that I took to heart."
The new Hong Kong office comes on the heels of new offices in Singapore in 2016, Tokyo in 2017, and London in early 2018.
"Our Mission is to be the industry's premier asset management Firm," Marc continued. "We are very proud to have premier workspace everywhere around the world. That starts with ensuring that our colleagues have the best-in-class equipment and facilities they need to do their jobs every day."
The celebration, attended by approximately 200 well-wishers and employees — including visitors from around the region and the U.S. — was marked by a ribbon cutting, Chinese calligraphy, a traditional pig carving ceremony, and a traditional Lion Dance.
Read more about our move here.