Point72 Employees Give Back to Their Communities During the Holidays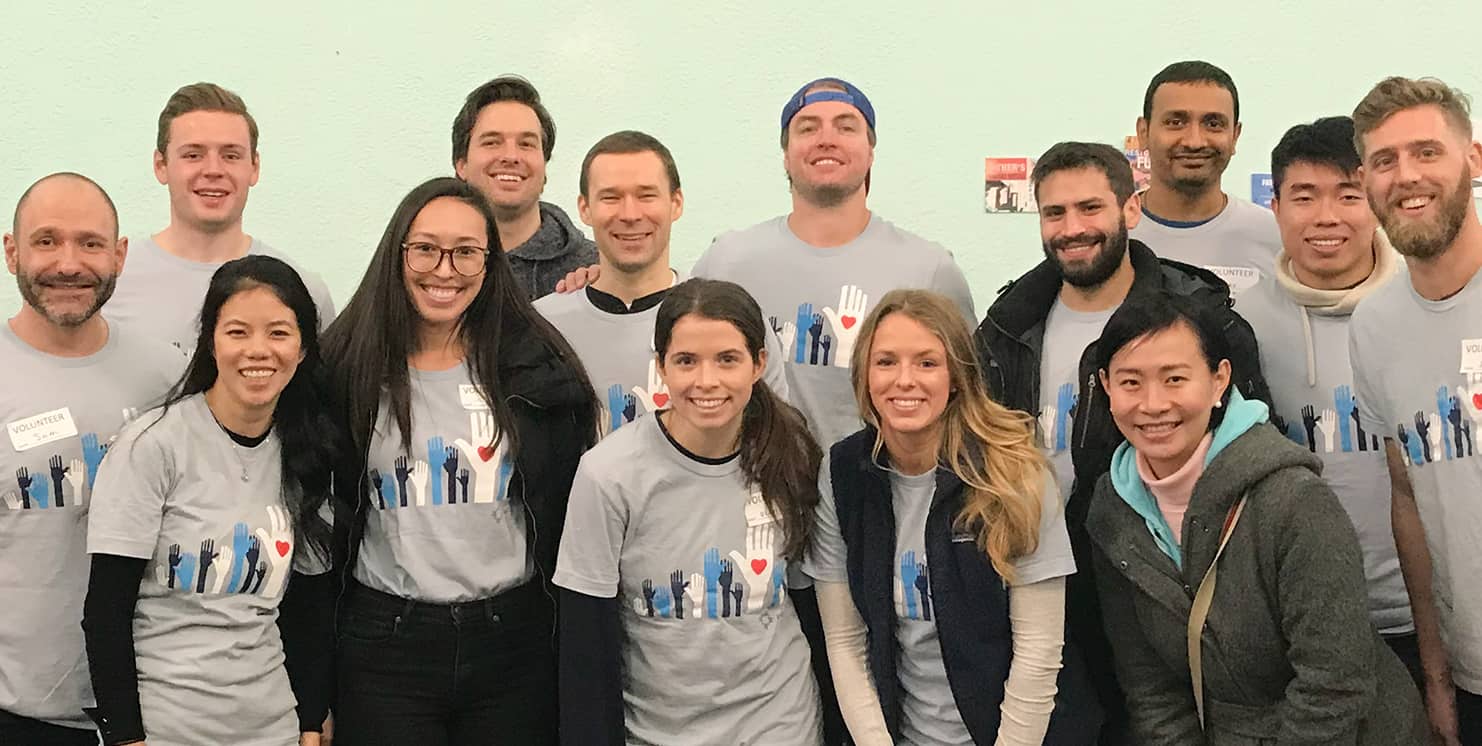 In November, more than 50 Point72 employees and family members volunteered at The Father's Heart Ministries in NYC on a Saturday, reflecting our Mission and Values' emphasis of helping out in the communities in which we live and work. They prepared and served breakfast to approximately 700 individuals in need. Hundreds of people lined the block and once inside, each guest was served a nutritious all-you-can-eat hot breakfast of eggs, potatoes, fruit, coffee and other breakfast snacks.
Established in 1997, The Father's Heart serves the East Village and Lower Manhattan areas of New York City, helping with everything from legal assistance, social services referrals, tutoring, ESL training, and a very active soup kitchen and food pantry.
The same week, volunteers gathered at Person to Person in Darien where they filled 400 bags with Thanksgiving necessities. Employees and their kids organized the donated food, created assembly lines to fill bags, and assisted clients. Through our volunteers' support, Point72 helped Person to Person provide Thanksgiving meals for 200 local families.
"We always try to give back around the holidays, but we also know it's just as important to volunteer and contribute year-round," said Jeanne Melino, Director of Community Matters at Point72. "No matter the time of year, it's always incredible to see how willing our colleagues are to help their neighbors."