Point72 Celebrates New Tokyo Office Opening with Kagami-Biraki Ceremony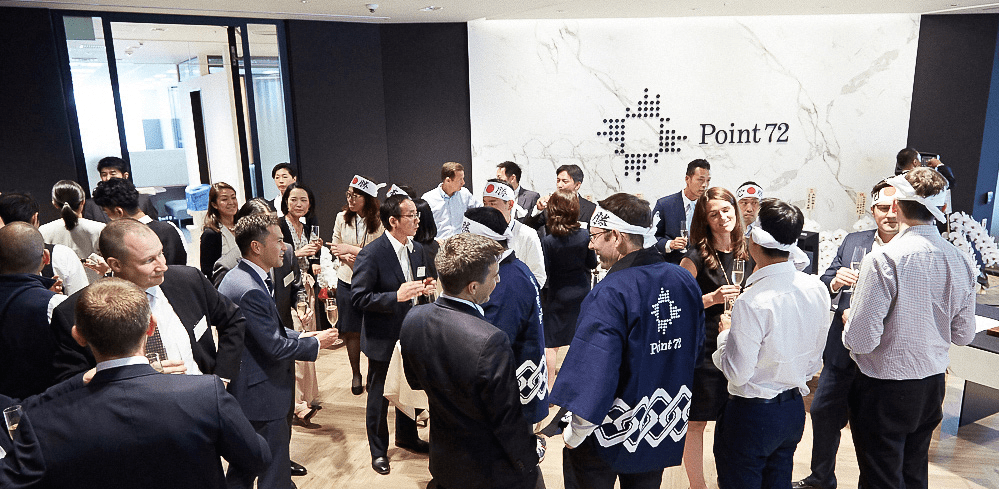 Reflecting a deepening commitment to the Japanese markets, Point72 opened its newest office in Tokyo with a traditional kagami-biraki ceremony. President Doug Haynes and International Head Marc Desmidt joined Japan Sector Head Seiji Onoe to inaugurate the new office by wielding kizuchi mallets and breaking open a sake cask. Joined by sell-side brokers, our employees and guests watched as a Japanese calligraphy artist wrote the characters of mizai, a Zen Buddhist phrase that translates as "always more to learn" – a fair approximation of Point72's Mission and Values.
The new office is located next to Tokyo Station, which allows for easy commuting by subway, bullet train, and airport link. It also has 50 percent more meeting space than its predecessor, and allows for larger desks, more computers, and more areas for team cooperation.