2017 Sustainability Recap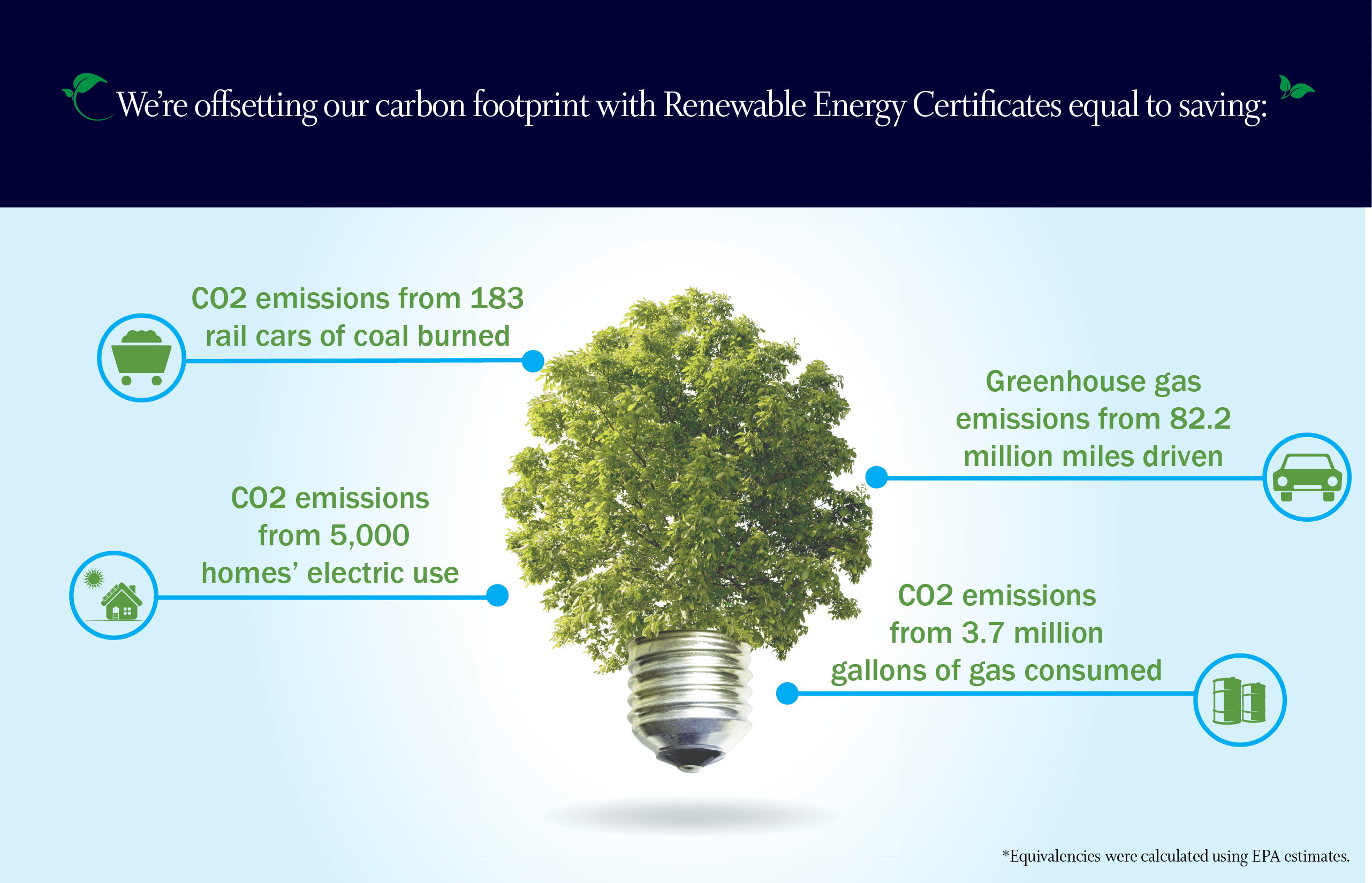 We took great strides to become more sustainable in 2017. Below are a few major milestones that we are proud to share:
– Point72 recently entered a three-year contract to purchase Renewable Energy Certificates (RECs)1 to neutralize 100 percent of the electrical use in our headquarters in Stamford, CT. Although the source of the power will not change, the RECs purchased provide production subsidies to incentivize renewable energy projects.
– Last year, we recycled a total of 58,000 pounds of trash and provided over 8,000 pounds of organic waste for use in sustainable agriculture2.
– Point72 reduced the use of disposable water bottles by 60 percent through the installation of bottle refilling stations throughout our offices.
These are just some of the ways we are working toward a more sustainable future.
1 Each individual REC ensures that 1 Megawatt hour (MWh) of renewable energy is being added to the grid, regardless of the proximity to the renewable energy project.
2Recycling and organic waste numbers based on best estimates.